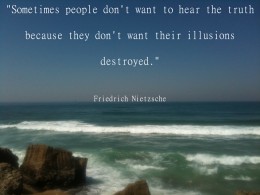 Innocence is being (naïve) or ignorant about the ways of life. It's been said that: "Ignorance is bliss but not liberation".
Naturally no one believes a child should lose their innocence until they are capable of processing the truth in such a way that it can be used as part of life's lessons.
However being ignorant and gullible throughout life can be a painful experience. People will take advantage of you.
Each life is a mixture of both pleasure and painful times. You don't want to be a "passenger" in your own life.
No one gets to stay a child forever. Most children can't wait to be grown! Making (informed decisions) is part of maturity.
We learn to take the bad with the good. That's life!