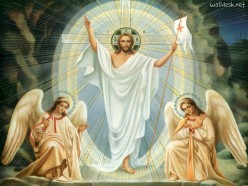 What if this happened today? All the news networks, all the world leaders, all the scientists, all the leaders of churches announced that it was proven that God DOES exist. Proven beyond any reasonable doubt whatsoever.

I would say, "Crap, guess I was wrong. I will adjust and thankfully, I will have to be forgiven."
You see, it's not so difficult to have and utilize and open mind, especially in terms of hypothetical scenarios.