sort by best latest
It limits options and choices for those who take a defeatist attitude and let it. Failure can also tell us we are pursuing the wrong path and to take a different road, but people are often too caught up in what they think they want, so they don't hear that inner truth.
No one paints a masterpiece the first time they pick up a paint brush, so to insist that failure cannot be a stepping stone to success is not wholly accurate - every single human being has failed at something, and usually repeatedly, before becoming successful at it.
I would contend that your belief suggests people should give up and quit trying - and that is the biggest failure of all. Isn't it better to get up and keep trying when you don't succeed? than to lay down and die? I can't understand your thought process with this in wholly black and white terms.
Some people do let their failures define them and then refuse to try, or insist on doing something over and over that isn't working, but you'll find that many who became successful did so only because they refused to give up and were willing to make changes and keep going.
If everyone gave up when they failed, we would not continue to advance as a species, so I just don't see it that way.
When people give up when they fail then there is no hope for them. Sometimes failure makes you realise that there are alternatives to anything that you want in life. The key is to accept that you failed at one thing but keep being positive that you are going to succeed by starting or doing something new that you might be good at. Just be determined not to let failure get you down. There are other ways of succeeding in life.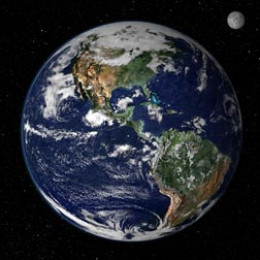 Failure can cause people to become irrational and depressed.
We become depressed when we are overly emotionally invested in a particular outcome and refuse to consider other possibilities or (shrink) our number of options.
Truth be told no one has ever succeeded in life without failure and disappointment along the way. There is always stress & tension.
Failure as stepping stone implies one LEARNS from their failures.
"Sometimes you win and sometimes you learn."
Sales reps are taught if you ask enough people for the business you are bound to get a yes. Over time you become better at prospecting.
It's been said Thomas Edison was asked:
"How did it feel to fail 10,000 times in your efforts to invent the light bulb?"
His reply: "I didn't fail 10,000 times I learned 10,000 ways it did not work."
How many of us would attempt to do anything 100 times let alone 10,000?
Oftentimes the difference between success and failure is giving up!
No one truly fails until (they give up) on their dream.
In my own life there are numerous instances where things went wrong for me which lead me to such and such a place where I did blah blah and met so and so which eventually took me to where I am.
Rarely is one's success the result of linear steps of progression.
I've learned to look at life as a (personal) journey and I try to have a "big picture" outlook. There are 50 states in the U.S., over 180 countries, and over 7 Billion people on the planet. And yet most people have never lived outside of the city or state they were born in and (would never consider venturing out of their comfort zone) to explore opportunities elsewhere! They eliminate that as an option!
Frustration occurs when one is hell bent on (controlling the way) they get to the top. If for example one's goal was to live in a beach house or be a millionaire. A lot of people will choose only (one path) to reach a dream.
For them the goal has to be reached according to (how they) want.
They may exclude buying the occasional lottery ticket, the possibility of meeting/falling in love/marrying someone who wants to share with them or staring a house sitting business in a beach town where owners may stay away up to 9 months or longer per year. All wealth and opportunities come via connecting with others on the planet.
The real trick is finding (the right people) to help you get there!
"It's not over until I win!" - Les Brown
The world may not owe you anything but you owe yourself the world!