Worst Ad Colour Combinations and Adsense image Ads Used At present in Hubs, is causing Lot of Revenue Loss to Hubbers.

I have only a Single Question to ask - Will anyone of You click an Ad Like These Below, If You were a Visitor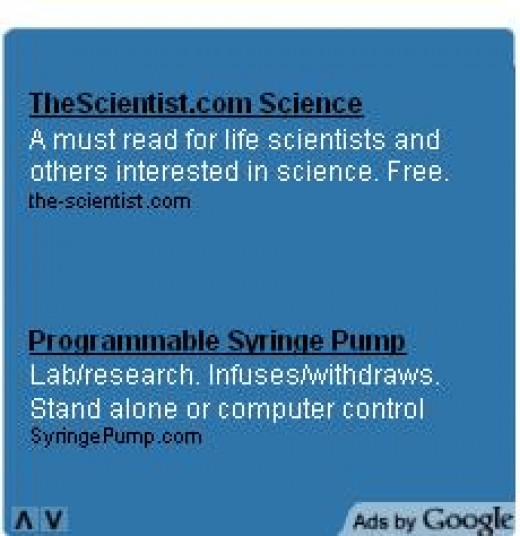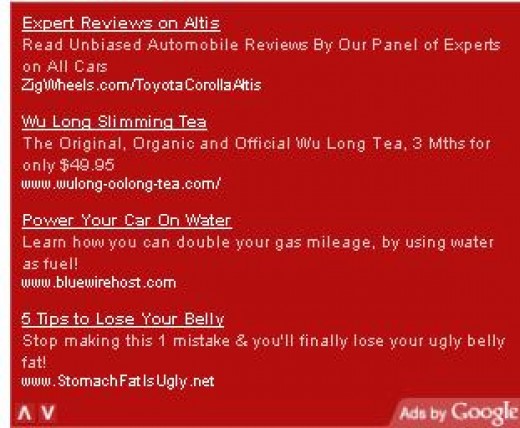 The Basic Page Colour of Hub pages is "White". The best Blended Ad colour will be Ads with Background White and Titles in Blue. Occassionally ads of this type are shown in Hubpages. This is the best Combination that matches Hub pages. Even Adsense Tips advise publishers to Blend the ads with the Site Colour.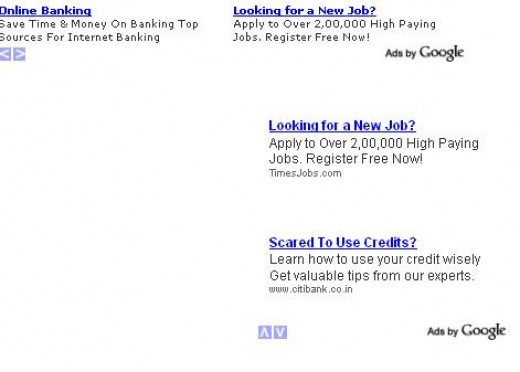 There are lot of sites on which Adsense Case Studies are done, other than Hub pages and most of them have Ad Back ground colour as White and Blue Links. Even Most Viewed sites like About.com, Ezine Articles and Most Revenue sharing sites uses Blended Ads, Why Hub pages keep on Changing the colours.

I am Supporting the Changes made in the Ad formats using different Types of formats every day is a good thing

Another problem is that the Colour of Ads used in Hub pages is not at all Stable. It keep on changing every minute. I have read once in a Forum Post ,where Paul Deeds said that,
" We too are Not Happy When we don't Make Money".

At present I am not happy. Because, i am a hubber getting Tons of visitors and the Bounce rate is also very low because most visitors view more than 4 pages on each visit as per Analytics. But, My Adsense Revenue is Not Matching the Proportion of Visitors.

The Adsense Earnings are much lower because,of the Disgusting Ad Colour Combinations. Every one knows that Different types of colors are being experimented using Yield Build. But,it has been a long time since, a permanent Ad Colour Combination is used, AT LEAST FOR EVERY 24 HOURS. Most of the Ads displayed have such worst colours so that the Text that cannot even be Read.

Another Unwanted thing is the IMAGE Ads....When Adsense provides the option to Block Image ads and display Text ads,why both Text-Image Ads combination is used. The earnings from Image Ads is the lowest,based on the Experiences of Many webmasters.

I have NO Objection to the Experimenting of Ads of other Services,But, atleast for the well Being of Hubbers, Please Take a nice decision Regarding the Ad Colour Combinations and Image ads.

Everyone is working hard to Bring in Traffic and it is very Painful to see that majority of the Traffic we bring in goes Useless because of the Mistakes from Our Part Itself.

If a good decision is taken, Earnings of Hub Pages and Individual Hubbers will be "TRIPLE" I am very confident....

I have joined Hub pages and been a member here only for 8 months. But, i have lot of experience as i have been using Adsense for 2 and a Half years..

I was little disappointed with the performance of Ads in Hubs, so i had to come up with this Question.