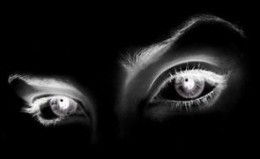 The lower socioeconomic classes exist in a culture of instant & immediate gratification. They are only concerned of the here & now. They are furthermore concerned with their immediate wants. Their premise is I want what I want w/o any concerns for future consequences. The lower socioeconomic classes have no concern nor thought about the future. Their main emphasis is always immediate.

The lower socioeconomic classes have no concept of the future because their existence is highly tenuous, even precarious. If they survive the next day, or even the next minute unscathed, they consider that an accomplishment. The lower socioeconomic classes have a more instinctive mindset, mentality, & philosophy than those in the more affluent socioeconomic classes. They view struggle, impoverishment, & even penury as acceptable, even normative lifestyles. They "reason" that if they can live that day, so can their children.

Many lower socioeconomic classes just have children. They do not plan, organize, & strategize regarding having children as the more affluent socioeconomic classes do. They contend what is good enough for them, is good enough for their children, pure & simple. It really does not bother them that their children will have little or no life opportunities-NOT IN THE LEAST. They consider such to be normative & expected. In fact, they are of the school that socioeconomic deprivation builds children's character & "make them hardened, tough." They may even rationalize this, saying that they are far superior to the affluent classes "who are soft".