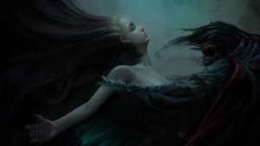 Shot gun "marriages" are totally egregious in nature. No person should be FORCED to marry whatever circumstances. In the past and/or among some really atavistic conservative cultures, a young woman who become pregnant was considered a liability of sorts, even a disgrace. The consensus was that she was to remain intact until marriage & pregnancy was seen to "ruin" this image so in the eyes of such "parents", the situation had to be remedied thus forced marriages were seen as this remedy.

However, such couples are unhappy because the marriage occurred as a sense of obligation rather than love. In these atavistic conservative cultures, having a baby outside of marriage was & still is viewed as a severe mortal transgression so the marriage occurred to give the child "a name". To reiterate again, marriage in such circumstances is not conducive to the happiness of the couple & the child. However, there are people who vehemently argue that happiness is not important but duty & responsibility rules over all things.

In the times that shot gun marriages occurred, it was considered a disgrace or immoral for a young woman to be a single mother. The single mother was looked down upon> It was the overwhelming cultural & societal consensus that a child needed two parents to raise him/her. If a young woman was pregnant, it was considered the "honorable" and "responsible" thing to marry her. Also, one didn't want to have the "dubious" status to raise an "illegitimate" child. In many sociocultural communities, cultures, &/or societies, THAT ISN'T ALLOWED AT ALL!

This phenomena of shot gun weddings tend to occur within very conservative lower middle and working class communities &/or societies where there was a very strict sense of morality & ethics. Women & men in such socioeconomic strata are strictly stratified in terms of gender roles & behaviors in which there were penalties for defying such roles & behaviors. In solidly middle, upper middle, & upper classes, young women who became pregnant had the situation remedied through abortion because they had the monetary means to do so. Lower middle & working class young women had to marry out of a strict code honor & because they did not have the monetary means for an abortion.