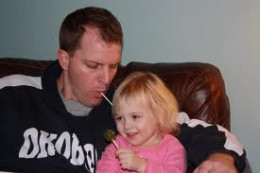 This is obviously a trick question. No one licks a tootsie pop more than a few times, before they start rolling it around trying to dissolve the hard candy shell enough to get a good bite of tootsie mixed with the wafer thin, crunchy casing. My dentist confessed to doing the same.

Are you old enough to remember? "Pop, pop tootsie pop, Pop! Pop, pop tootsie pop . . . DAD!"

Oh my, that's from back when you only had two commercials at the end of the hour. The other day, there were eight or nine. Please, sell me more!