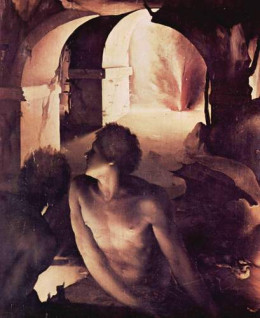 Of course, it is unwise for a socioeconomically affluent girl with a bright future to date a boy from a socioeconomically poor background. More than unwise, it is socioeconomically deadly. First of all, his goals will in the overwhelming majority of cases, will diametrically opposite of hers. She will attend college, even postgraduate &/or professional schools while he will be contend to just finish high school & then work at a low level service job, as a laborer, or in a blue collar job, mostly dead end positions with no prospect of advancement. Her interests will also be opposite to his, She most likely is well travelled & cultured, having attended plays, operas, & other cultural activities whereas he only hung around in the streets, not venturing beyond his immediate neighborhood.

The poor boy has nothing constructive nor viable for the socioeconomically affluent girl. He is most likely to be uncultured, not exposed to intellectual activities, is more interested in the more rudimentary human needs than the higher human needs, has no plans nor goals for the future, but is concerned with only immediate gratification. The poor boy also wants to reduce the socioeconomically affluent girl to the lowest socioeconomic denominator possible. He will not comprehend nor appreciate her higher goals, he may even denigrate them, further instructing her to be satisfied with nothing like he is.

God forbid, if the affluent girl gets into a deleterious situation(read between the lines), the poor boy cannot help her get out of the situation. One can make an apt analogy: a socioeconomically affluent girl going with a socioeconomically poor boy is like a person with a genius level intellect going with a person who is classified as an imbecile. It is a relationship that is an exercise in utter futility. It is a relationship without any future. No intelligent socioeconomically affluent girl would even look at a socioeconomically poor boy, let alone be friends with, date, or have a relationship with him. Socioeconomically affluent girls usually are friends with & date socioeconomically affluent boys who have a future as bright as they do. Socioeconomically poor boys have no future & if they do, it can be described as lower purgatorial to quite hellish.Such boys are the boys to avoid unless the girl is socioeconomically poor for the latter girl has little choice in the dating/relationship arena as no socioeconomically affluent boy would want a poor girl!