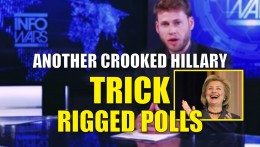 What you say is true but polling hasn't become just another media tool to drive the narrative and capture a news cycle, it was used as that from the very start. If you notice polling this far out from the election is generally not accurate because it is being used to sway public opinion. Poll questions have always been rigged to get certain results and/or the poll demographics are skewed to favor one candidate or issue over another. It has been demonstrated polls showing Hillary up 10 points had 12% more democrats in the poll. All the media sensationalizes is the results, they advertise virtually nothing about the internals.

However, as we get closer to the election the polls seem to become more accurate when compared to election results because pollsters know in the end they need to be accurate or no one will give them any credence. Even so we still see public polls, like in the KY governor race be drastically wrong right up to the end. That is purely a result of Democrat cronies being over zealous in polling attempts to sway the election because it only seems to happen when a democrat candidate sorely needs a win after defeat after defeat, as in KY. Jack Conway (a democrat party good ole boy candidate) lost to Rand Paul in his senate run then ran for governor and lost to Matt Bevin in an upset, not even close, but the polls had him up. The Democrats knew from Conway's personal polls he was going to lose so their operatives didn't care about accuracy, they just went all the way for him on hope they might affect the results I guess.

Hillary is seeing to it with all her money and the "Clinton" influence that the media shills for her with a media offensive of hiding fact and not following up and dishonesty in polling. People, listen to this or if you don't keep hiding your head in the sand while America goes down the tubes.

https://www.youtube.com/watch?v=ZAztrVAldpQ

In the end it is no surprise EVERYTHING IS RIGGED: Medicine, science, elections, the media, money, education, search engines, social media... you are living in a fabricated fairy tale

http://www.naturalnews.com/054857_rigge … z4GOI3B8fF
.