GM , If we are to use Inductive / deductive logic , How about this ; Included on your train to the final solution we include the negative aspects of the upper and elite class of Americans too ? You know just like the Jews in Hitler's tribal elitism blond haired , blue eyed , tall straight and narrow of wealth .


Certainly we should include those of wealth that they don't require good character , morality or honesty , Those who spend their days poolside drinking the latest flute glasses of daiquiri , fine wines and the best chemicals known to the neighbor pharmacists ? All they do is waste our precious resources anyway . They live off the backs of the poor and middle class workers .

Certainly in your judging of the poor you can find room on the same
trains for the useless "well off "? They don't even have jobs like you or I do , their Lear Jets pollute , their yachts leak oil into the pristine blue seas , they build useless mansions eating up precious resources . Some of them even create more like them breeding more wealth and entitlement into OUR world .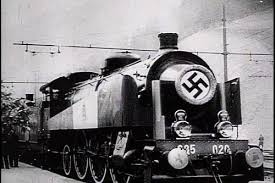 Yes GM , You have done it ,you alone eliminated the greatest scourge known to America , the poverty is gone , no longer the homeless to trip over , the addicted soul of entitlement , Together we can rid this neighborhood , the city , country , the entire world of the scourge of poor people.