[Disclaimer: This post is not referring to the hard-working working poor who want better opportunities for themselves and for their children; the poor who CAN'T help themselves due to being physically, mentally, emotionally, and/or psychologically challenged; our blessed elderly people; the unemployed who really CAN'T obtain jobs in this precarious economy; and those who are recently downsized, fired from their jobs who are unemployed through no fault of their own. ]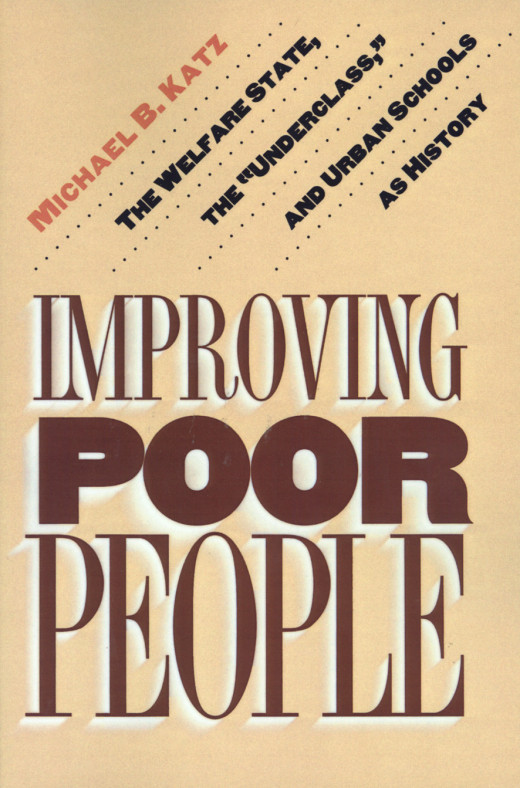 There have been various social programs implemented in America with the purpose of improving the status of the lower socioeconomic classes. There was even implementation of welfare programs so that the poor would not fall further into the socioeconomic abyss. However, despite these programs which help many poor people move into the middle and upper middle class, there is STILL an underclass.

Most of them have NO ONE to blame but themselves. They are mired in a passive and fatalistic psychopathology. They have an OWE ME mentality with no sense of self-responsibility nor self-accountability, wanting for others to rescue and lift them up at every conceivable opportunity. They have no concept of planning and strategizing for the best future outcome. They live in the moment, only being considered with basic self-gratification, forget about future consequences as far as they are concerned.
They act at the basest primal level. They have a distinct psychology and modus operandi vastly different from that of the middle, upper middle, and upper socioeconomic classes.

No, I REFUSE TO and DON'T feel an iota of sympathy for such people. Many poor people subconsciously are against improving themselves for one reason or another. They do things without reason or rhyme. They are the ONES who infinitely and/or unthinkingly propagate without considering whether or not they can support and/or provide for their children beyond the bare rudiments. They really do not care if their children have a good life free of penury and want. Oh no, this conception is beyond the mental purview of the poor person.

As a result of their unthinking, selfish propagation, many poor children grow up in inhuman conditions with no amenities, decent food, clothing, medical/health care, and other things that children need. Also, poor children have no books nor intellectual paraphernalia in the home which result in their being mentally stunted and academically FAR behind their middle, upper middle, and upper class counterparts. Again, what are THESE "people" thinking? Are they thinking? NOPE! Lesson 1: If one cannot afford to sustain children, then DON'T have them. This lesson is lost on poor people! They just simply let it RIP, sometimes RIPPING to the ultimate!
.
It seems that poor people just DON'T care! They are merely content to live on scraps and constantly "bemoan" their dire, impoverished fate. Yet, these are the same people who believe that there should be NO wealthy or affluent people. Let's interject here, these are the people who discourage their children from getting educated as education is not "really for them." They have NO CLUE whatsoever. Do THEY realize that they are FALLING through the cracks to a socioeconomic abyss?

Many poor people contend that the solution to their dilemma is handouts and MORE handouts! If not that, they pine for more equal socioeconomic distribution. Well, enough is enough for these D students of the socioeconomic system. The poor are well, DAMNED, and the only people who can help them ........is THEM! I am thoroughly disgusted with the psychological and mental outlook of many poor people in America. They are poor because of careless, unthinking, stupid, undisciplined, and irresponsible actions, no more, no less! Do YOU agree or disagree with this vented premise?