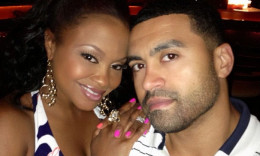 Things are changing, ask Apollo Nida. What does a career criminal have in common with an attorney, funeral director, educated, reality tv star?

Let's step away from reality t.v. and back to reality. I've known a number of men who have encountered desperate women. Educated, professionals, making more money than they make who are willing to take control, get a man, and make themselves a girlfriend/wife. Women who have attained their own homes, secured careers, earned their education and are willing to date a man in their 30's-40's barely making ends meet. They pay for dinners, fund vacations. ask men to move in, and are quick to introduce you to their family. I've even heard of a woman offering to pay for a man's education.
Things are changing.