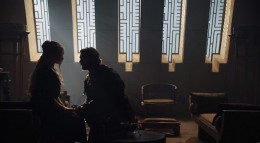 I can't imagine cheating on my spouse and staying with her.
A lot of people cheat to "complement" their marriage by getting what they feel is missing. However whatever that is doesn't rise to the level of them wanting to run down to the courthouse to file for divorce, lowering their living standards, moving into a one bedroom condo, paying child support, and becoming a weekend parent, splitting up assets along with family & friends....etc
Like you I have heard of people who confessed to infidelity and from my observation it's usually an unbearable amount of guilt that motivates them or if their spouse is on to them and keeps pressing it they'll crack.
Other circumstances might involve trying to do some "damage control" if the person they cheated with is threatening to approach their mate or there is a pregnancy.
Last but not least sometimes cheaters actually fall "in love" and want out. It's almost a cliché to hear two cheaters say to the betrayed person: "We never meant for this to happen"
It's the forbidden and obstacles that intensified their love. Many of them convince themselves that life has played a cruel joke on them. "I met the (right man/woman) at (the wrong time)."
A decision to "runaway together" is almost a romantic cliché! Nevertheless this can be a reason for one to admit to infidelity.