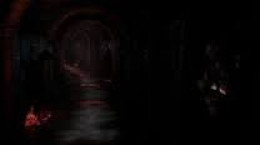 There are people who are simply negaholics. They contend that life is just one long perilous purgatory in which negative events will outweigh positive ones. They maintain that life is overwhelming joyless. They are of the school that life is supposed to be arduous in one way or another. They furthermore relate that the idea that life is beautiful & ever enveloping is totally fantastical & unrealistic in its premise.

Then there are people who feel that life is filled with suffering. They believe that they are meant to suffer. They assert that suffering is preordained either by God or religious doctrine, cannot be avoided, even to be accepted as quite normative. They even have the inverse psychology that suffering aids in growth & makes people morally strong, even superior than a life without suffering.

There are others who believe that they are UNDESERVING of the good things that life has to offer. They, in fact, feel that they are lucky if they receive the crumbs of life if that. They contend that positive things such as good relationships, a great job, or the best that life has to offer are totally beyond their reach. They are quite comfortable existing at the periphery of life, being on the outside always looking in, wishing for might have been.

Some have low self-confidence, even an inferiority complex. They believe that the worst will happen to them in one way or another. They feel that the worst or bad things occur to them because somehow or some way it is THEIR fault. They maintain that the world is just totally against them & that IS what they will get no more no less. They simply do not possess the wherewithal to get the better things of life in all its aspects because they feel quite insignificant as people.

Then there are people who believe that they are cursed. They feel that they are the harbingers of so-called bad luck whatever they touch & wherever they go. They feel that life is abject hopelessness from which there is no iota of respite ever. They oftentimes have some type of mental illness & a level of inferiority complex coupled with depression which are extremely crippling to the point that they are not capable of having normative life, even survival skills. These are the people who are constantly daunted by life, feeling that life & circumstances are always giving them a proverbial left hook!