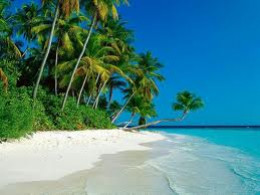 I've had my fair share of bad luck, bad days, bad decisions. (I've learned everything the hard way lol), but I've also had many adventures, triumphs, and my share of "Days in the Sun"...

All in all, my life has been very, very, good. I thank God for the blessings in my life (and your question is timed perfectly with the upcoming Thanksgiving holidays).

I'm working hard to make "NOW" as good as it can get. Always looking forward, Enjoying every day, and living my life to the fullest.