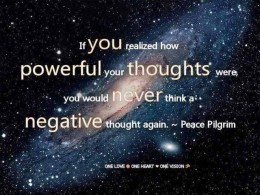 First, understand that these 'ghosts' or whatever are as much a natural part of our world as are trees, flowers, snakes & spiders, etc. Find a good way to explain that to your children. If they are seeing things, they need to know that life-energy exists in all kinds of variations around us. We don't usually see or hear 'beings' from other dimensions; and that is only because we, as human beings, don't usually 'vibrate' within their same range to be able to interact with them.

However, the latest theory about hauntings is that they can be events that were sort of 'imprinted' into the environment as 'residual hauntings'. Here is a good place to start; but there are more than a few explanations for ghosts. You might want to do some more searching. http://www.assap.ac.uk/newsite/articles … hosts.html

You can also explain to your kids that beings who exist in dimensions around us are living in their own little world; and if we can see/hear them, our two 'worlds' are sort of co-existing in the same spot. Our Universe is fluid like rivers of water - which makes it a little difficult for our limited perception as humans to put things like 'ghosts' into perspective in our heads.

We don't have to figure them out nor worry about them. What you need to do is raise your vibration out of the range they are vibrating at. They can't bother you if you're not 'existing' where they exist.

Your vibration means your emotions - raise the quality of your thoughts & emotions; and you will move out of their frequency. That may sound easier said than done: how do you inspire yourself & your kids to 'feel better' while this uncomfortable threat seems to loom around you?

Look up 'Law of Attraction', 'raise your vibration', or 'emotional processes' - you'll start to find things that will work for you.

Also, if it is possible, there is nothing wrong with leaving the new place - that in and of itself will help to 'raise your vibration' to feel better. However, if that is not a possibility, this is good spiritual advice.

You CAN co-exist in the same place without bothering each other. You control your own vibration, it just takes realization and a little practice. Plus, you'll be doing WONDERS to teach your kids how to completely take care of themselves now and into adulthood.



This might seem like a lot, but if you scroll down through my first spotlight article (even if it doesn't seem to be about this subject) all the way past the poll at the bottom to the 'conclusion' - I explain emotions and how they work, better. There is also some in the body of the text if you scroll down through the images. It is simple yet powerful information.