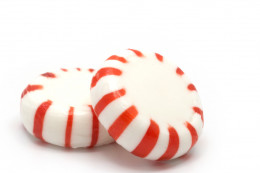 It depends on what is causing the stomach problem. Probably the most effective is ginger. The principle behind sipping flat ginger ale. Mix a dash of this spice with weak green tea, for nausea, and dispels gas. Be careful not to put too much, it can be kinda hot, like pepper. Plain saltine crackers, or dry plain toast.
Stay away from sugar, it just makes the problem worse.
Peppermint can also be used in the same way. Dissolve a peppermint candy, or place a few drops in weak tea.
Nibbling on apple slices also helps. A tart variety such as granny smith, with less sugar.