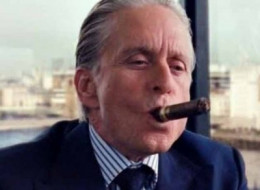 Money is the most important thing in our society and culture. Our economic system is run by money. In fact, money is the determining factor of our economy. Money in fact, rules the world. That said, money makes people's lives easier. The more money a person has, the more varied options and life choices h/she has for himself/herself, his/her children, and future descendants in addition to other family members in need.

Money affords people a better standard of living, health options, and more educational opportunities. Money means financial independence and it is the ultimate symbol of self-reliance. People who are wealthier have more independence than those who are poor. People who are wealthier can call their own shots while those who are poor exists on the behest of others, especially the government. Money and wealth means longer life as one have the options of premium nutrition and the best, top of the art health care. With money and wealth, one can take better care of one's elderly loved ones when/if they become frail and are unable to take care of themselves. Money/wealth also provides future generations with a leg up and a financial legacy for their future.

Wealthier people are happier than poor people. They can travel, live in the best areas, and associate with better class of people. Wealth means everything. It means living a human, civilized existence instead of a primitive, animal-like existence of constant struggle, poverty, and......lack. Money is the be all of our existence. Societies cannot function without money. Wealth makes everything runs smoothly and greatly elevates the quality of family life, friendships, and other relationships. Anyone who maintains that money is not important is living in a make believe, fantastical, and schizoid world. I should have written a hub on this!