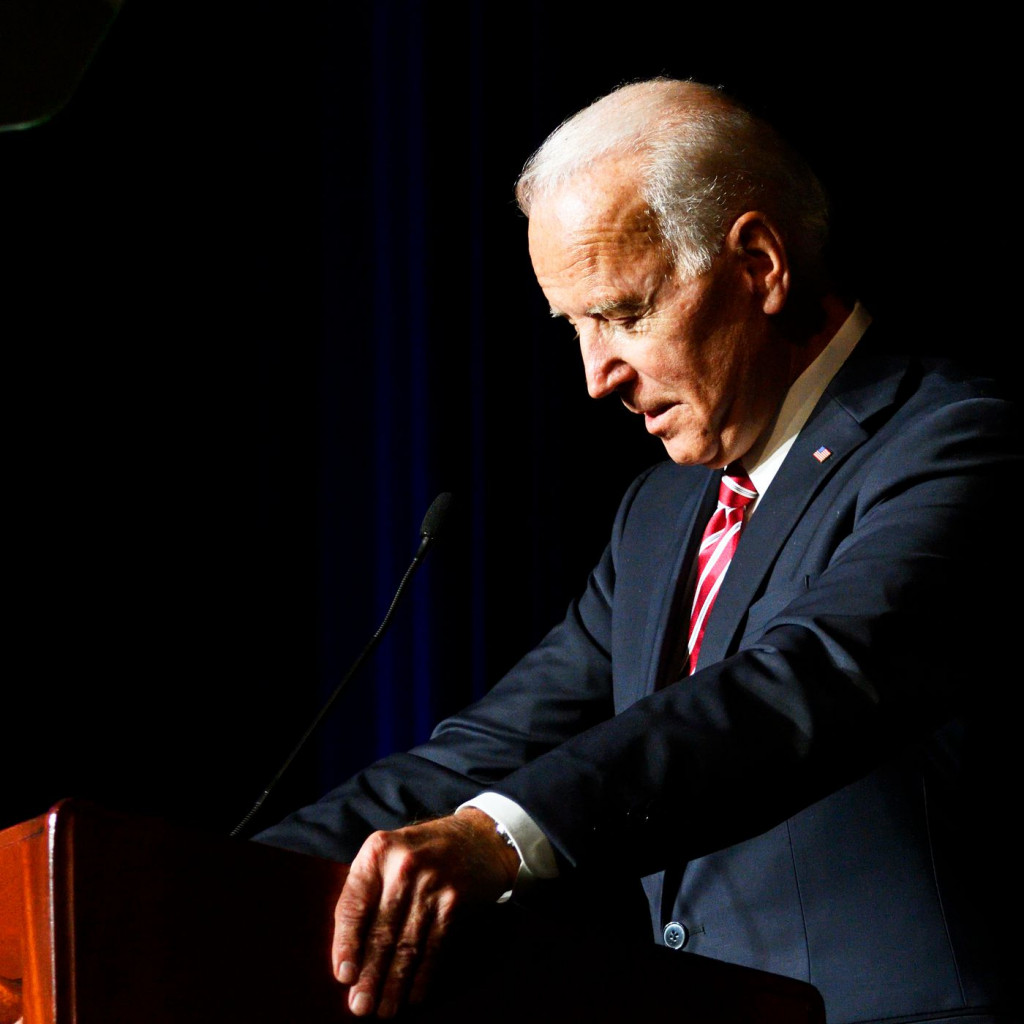 An Albatross In The Room.

Many spent the last four years criticizing President Donald Trump in no small part for his mental state. At this juncture it is necessary we take a serious look at Biden's frequently, confused, irritability, and inability to complete a coherent thought. it's very clear that at this point Joe Biden is experiencing signs of dementia. And it well appears the Democratic party could care less and Biden is being hidden away from his press corps. I say It's has become clear that the party can not afford to let Joe speak due to his confused state of mind. Biden has decades in the public eye and has a well-documented history of confusing or downright embarrassing gaffes and misstatements. However, it is clear his mental confusion is progressing.

So let's have a look at some of the statements Biden has offered up...

In 2010, at a St Patrick's Day reception for Brian Cowen, Biden was confused over which of the then Irish prime minister's parents had passed away. Joe Biden --- "His mom lived in Long Island for 10 years or so, God rest her soul," It was the Prime Ministers' father that died.

In 2012 Joe Biden assured a crowd in New York "Folks, I can tell you I've known eight presidents, three of them intimately." Really Joe?

Fracking Confusion ---

"I never said I oppose fracking," Biden declared as Trump pressed the former vice president on his opposition to the innovative drilling techniques that have made domestically produced natural gas a ubiquitous commodity. "Show the tape, put it on your website," he demanded. The president's campaign quickly obliged, highlighting several instances in which Biden pledged to "move away from fracking," "phase out fossil fuels," and "make sure" fracking "is eliminated." https://www.youtube.com/watch?v=-4_2ynjacFI
https://www.commentarymagazine.com/noah … -confused/

On July 2 2020 Joe claimed he" takes cognitive tests frequently"... It would Seem, Joe is either lying or very confused. Biden "No, I haven't taken a test. Why the hell would I take a test?" Biden said in an interview with the National Association of Black Journalists and National Association of Hispanic Journalists. "Come on, man. That's like saying you before you got on this program, you take a test where you're taking cocaine or not. What do you think? Huh? Are you a junkie?" Confused?

February 08, 2020, in Manchester, New Hampshire.
A young female voter asked Joe Biden on Sunday why voters should believe he can win.

His response was rather unusual, to say the least. He accused her more or less of lying and ultimately referring to her gender as male.

"You're arguably the candidate with the greatest advantage in this race," Madison Moore, a college student, said to Biden at a New Hampshire campaign event. "How do you explain the performance in Iowa, and why should the voters believe that you can win the national election?" https://www.youtube.com/watch?v=HmgWBubpj2s

He responded with this off-the-wall statement ---- "Iowa's a Democratic caucus," the former vice president responded. Accusing the woman of never attending the causes "You ever been to a caucus." He also referred to himself as "a caucus" which makes no sense.

When Moore said she had, he responded, "No you haven't. You're a lying dog-faced pony soldier."

During the 10th and final early-voting state Democratic primary debate, held in South Carolina on Feb. 25, 2020, Joe Biden stated --"150 million people have been killed since 2007″ by guns, which would be half the US population." https://citizentruth.org/we-need-to-tal … e-decline/

Feb. 17, 2020, Biden while campaigning at an event in Las Vegas, Nevada Joe Biden, claims he was "arrested" in South Africa visiting Nelson Mandela. Fact Checkers found this statement untrue. https://www.snopes.com/fact-check/biden … th-africa/

At this point, Biden is only using a teleprompter and has not as of yet had a press conference. It has been announced he will hold one on March 25, 2021.

In my opinion, Biden is experiencing growing problems with dementia. What say you?