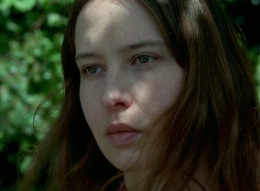 All succinctly good answers I might add. As the late Joan Rivers maintained looks ARE important. Ms. Rivers indicated that men are drawn to beauty and attractiveness and women in the known keep themselves up physically. Yes, looks are paramount in a man's eyes.

Beautiful women are preferred on dates. They are chosen over average-looking, plain women. Plain, average-looking women are the last ones men ask on dates. Men are visual creatures, who are initially attracted to physicality. Men want and appreciate what is pleasing and easy on the eyes. Beautiful women are pleasing and easy on the eyes.

Average-looking, plain women, au contraire, can be hard and displeasing on male eyes. They are not attractors in the real sense of the word. Average-looking, plain women are not considered dating/romantic material but are relegated to the status of friend and/or pal. Average-looking, plain women do no have that oomph, magnetism, and allure that beautiful women have.

One can make an analogy between filet mignon and chuck steak. Filet mignon is the finest of steaks while chuck steak is merely average. Well, men want the finest and beautiful women are by definition are the finest while homely, plain are ......blah, average. Men do not want average, they want fine and will resort to average only as the last resort. That is life.