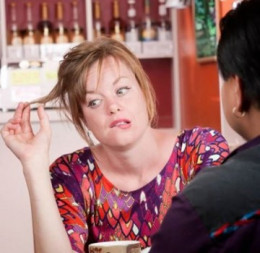 There are countless things!
When it's all said done if you don't have a similar sense of humor and click when it comes to chemistry and establishing rapport it's unlikely there will be a second date. If first date wasn't "enjoyable" there's no need to go out again!
Everything else that rules out a second date has to do with a person's behavior or topic of discussion they insist upon having whether it's an interrogation style rapid fire questions they ask, spending too much time talking about their exes, not asking you any questions to get to know what your interests are, excessive drinking, cursing, lateness, not dressed appropriately for the outing, constantly checking cell phone...rude to waiter/waitress, giving a date unsolicited advice.
A first date should be all about seeing if you have any chemistry and trying to (have fun) as you get to know each other's "likes" and "favorites" when it comes to ways they like to pass their time.
As I said if anyone walks away from a first date feeling like they didn't have a "good time" they won't be in a hurry to have a "second date".