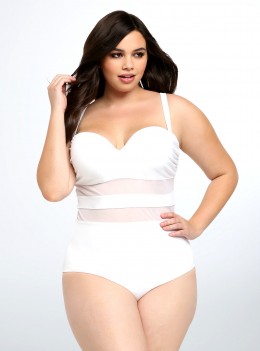 Just like most men, my attraction to women is based on sex and companionship. Since I have dated both fat and skinny women I understand that I have no preference in this area. If I had only dated skinny women throughout my life, then yes, it could be considered a matter of preference. But that only begs the question: Why? Since both offer sex and companionship, then the only difference is in the way they look. Consequently, it would be evident that I found fat women unattractive. And there could be many reasons for this. But regardless of the reason, we could only conclude that I felt skinny women were better.

Now, we can apply this to all other characteristics: hair color, eye color, race,IQ, etc.. If I had only dated white women throughout my life to the exclusion of all other available races, then I would most certainly be racist. Since all races offer sex and companionship, my personal preference could only be based on racism, as race would be the only difference. There is no other way to look at it. But be of good cheer. The United States is one of the most racist countries in the world. If you only want to date white men or white women, it simply means you are in step with the majority.

However, there is an element of racism that makes sense on a higher level. When you look at the Indigenous population in North America you see that we are nearly extinct. This is not only because of war and disease, but also because of miscegenation. There are very few full bloods left, and a majority who were not raised on a reservation are mixed with white and black ancestry. Miscegenation is like high blood pressure. It is the silent killer of races. From the perspective of a race that is nearly extinct, race mixing is the final stage in a system of genocide. Now, with the "browning" of America, the white man faces a similar dilemma. Good Luck!