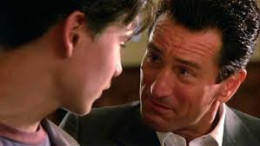 Of course it is possible. People do it everyday for approval, adulation, & other emotional,psychological, psychic, social, socioeconomic, even spiritual rewards.There are people who live for outward approval & accolades in any form,even negative.There are people who do not believe in taking the correct road in terms of attaining success, they look for what it is most expedient.

There is a saying that for what is worth achieving is never easy. However, many people fail to realize that success is built upon planning, strategizing, & ..........HARD work. The road to success is NOT easy but many people want it to be so.Well, so much so that they would do almost anything( some would DO ANYTHING) to attain that success the easiest & most expedient way possible.

While one person is attaining success the honest/moral way, another is achieving his/her success by less honest means. Maybe the second person is spying upon other workers, relaying information to the supervisor/manager/superior in order to curry this person's favor for a future promotion. If the second person gets the promotion, this promotion will be at a PRICE as all devious attainments.

There is an adage that one sells his/her soul for ..............A PRICE. This price means that a person is OWNED lock, stock, & barrel. Oftentimes, when a person sells his/her soul for some type of reward, the ending is not so good. Something will occur to take away that reward for it was not earned honestly.

In the case of the second person who "gained" the promotion by being a sycophant, the supervisor/manager/superior can make the conditions of retaining the promotion extremely onerous. If the person complains, the supervisor/manager/superior can say look what I did for you, now it is PAYBACK time. If the person refuses, well....the promotion can be ....TAKEN AWAY. Many times, a person who achieve rewards by less than honest means have a karmic penalty to pay one way or another. In essence, ugliness will be found out & swiftly resolved.