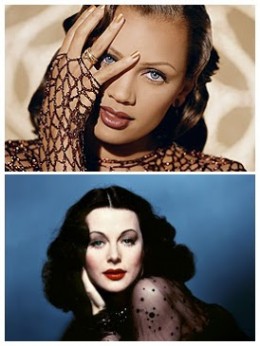 With Scorpio-
(1) Never revealing all- only divulging what H/SHE wants one to know.
(2) Exuding an aura of mystery. This sign is the sign of mystery-there's ALWAYS more than meets that eye.
(3) Secretive- there are some things that others shouldn't & won't ever know.
(4) Privacy-H/SHE is a private person. There are boundaries NEVER to cross w/him/her.
(5) There's a SIDE that Scorpio only reveal to an exclusive select few. H/she PREFERS it that way.
(6) Gravitating towards the so-called taboo & forbidden. H/she loves subjects that are supposedly hidden & beyond the societal purview.
(7) Fascinated by the esoteric, occult, & mystical. Again, Scorpio is quite comfortable w/subjects which aren't easily discernible to the public or societal eye.
With Pisces-
(1) Loving to present a mysterious persona. Pisces are quite adept of creating an air of mystery as H/SHE can be quite imaginative.
(2) Secretive. Pisces don't want to reveal ALL of themselves-something has to be SACRED.
(3) Abstract. Pisces can see things that others SIMPLY CAN'T see nor fathom. H/SHE is oftentimes FAR AHEAD of others.
(4) Privacy-Pisces NEED their privacy. In fact, Pisces THRIVES on privacy. It is analogous to a spiritual retreat to psychically revise him/her. Also privacy is a means to use his/her imagination & to be creative.
(5) Being attracted to the metaphysical, even spiritual. Pisces is attracted to subjects that are seemingly mysterious, even unfathomable to most. However, the metaphysical, even spiritual is second nature to HIM/HER.
(6) Ability to create myriads of personas. Pisces are the actors & artists of the zodiac- it is quite common for HIM/HER to adopt a specific persona to fit any occasion.
(7) Never showing his/her TRUE self unless it is w/close family, friends, & associates. Pisces is uncomfortable revealing himself/herself to those who h/she doesn't know so h/she hides his/her TRUE self, oftentimes presenting that public persona which is oftentimes different from his/her more private, true persona.
(8) Being unconventional. Pisces ISN'T one for conventions. H/she views conventions as stifling & labelling. H/she believes in being & universality. H/she believes in thinking & BEING outside that proverbial box.