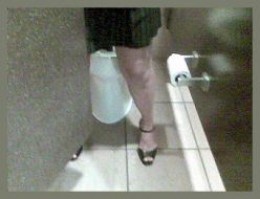 I'm not fearful at all!
I'm always confused about men dressing as women on Halloween - what bathroom do they use? And who really cares? It's a place to pee or poop, not a place to inspect everyone's junk! Use a stall!
If you are a mother and worry about exposing your children to LGBTGs, then just explain it to them and accompany small children into public restrooms. You MIGHT see something, kiddo, but it's not dangerous unless they try to MOLEST you. And you should have explained "stranger danger" to your children already!
Or just never take your kids to Walmart!