As jimmythejock was quick to pick up on a few days ago (man, he's good!), we have been working hard on coming up with a new overall look and feel for HubPages and in the process we've also added a few cool, new features that we think you'll all really like. We'll be launching this new redesign sometime later this week and if any of you have some thoughts or comments on what's to come, we'd love to get the feedback.

I'm going to post a few screenshots from some of the new pages below so that you can get an idea of what everything will look like and what new features we've added. I've also recorded a video screencast where I explain some of these new features and I've posted it over here in our blog.


New Home Login Page (while signed in)
We've changed up the new home login that you see when you first sign into you account. You'll see that the information such as your Hubtivity is moved around a bit and there is also a new section for the blog entries and Q&A requests.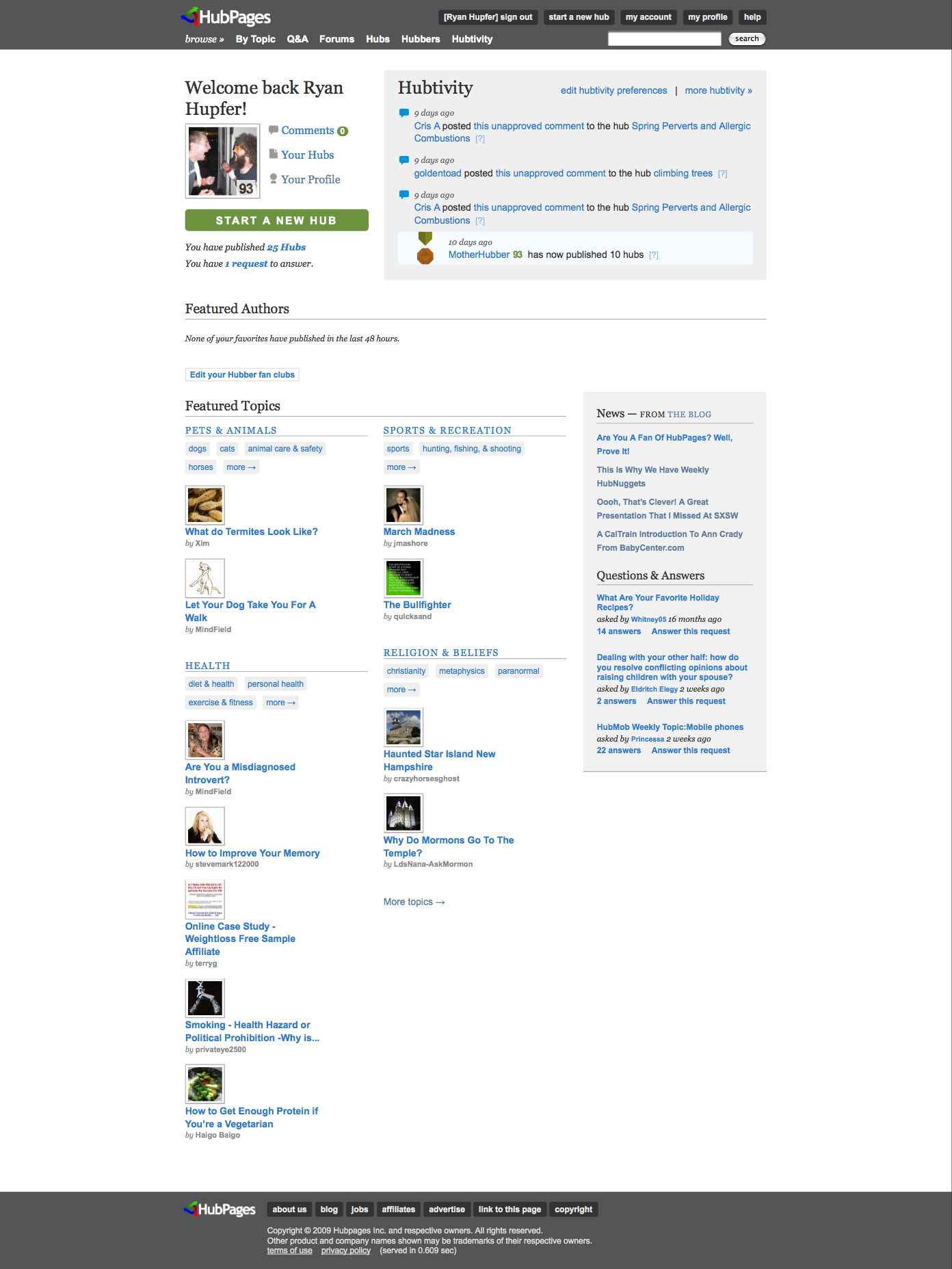 New Profile Page
The new profile page now features a little more on your description and allows you to add some more text about who you are and what all you're into writing about, which is a very important thing to tell your fellow Hubbers. Also, your visitors now have some cool, new ways to move through your Hubs.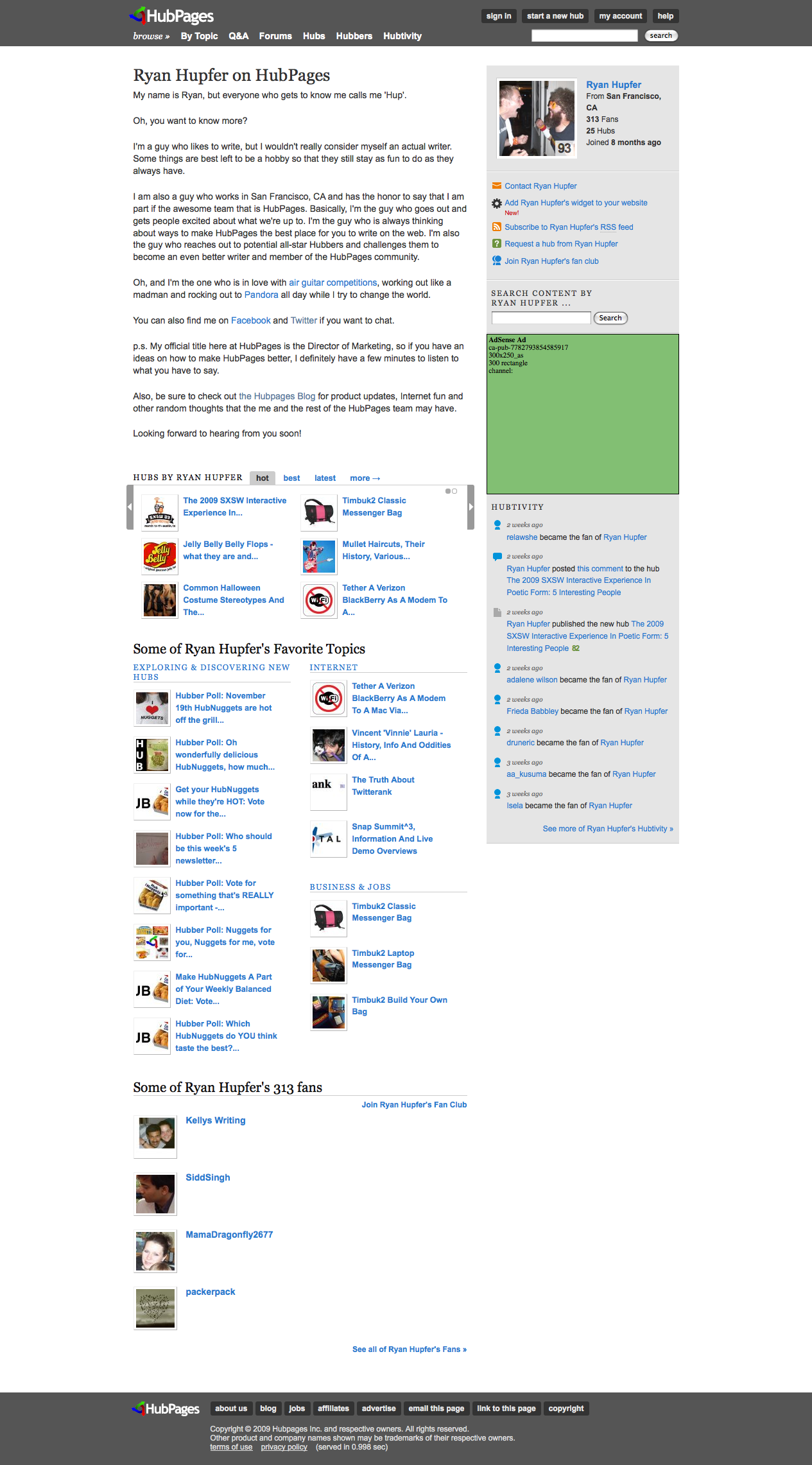 New Search Options
The new search is much, much more feature-rich than it ever was and it now allows you to search all across HubPages or just specifically within certain sections, such as Hubs, Forums, Images and Videos.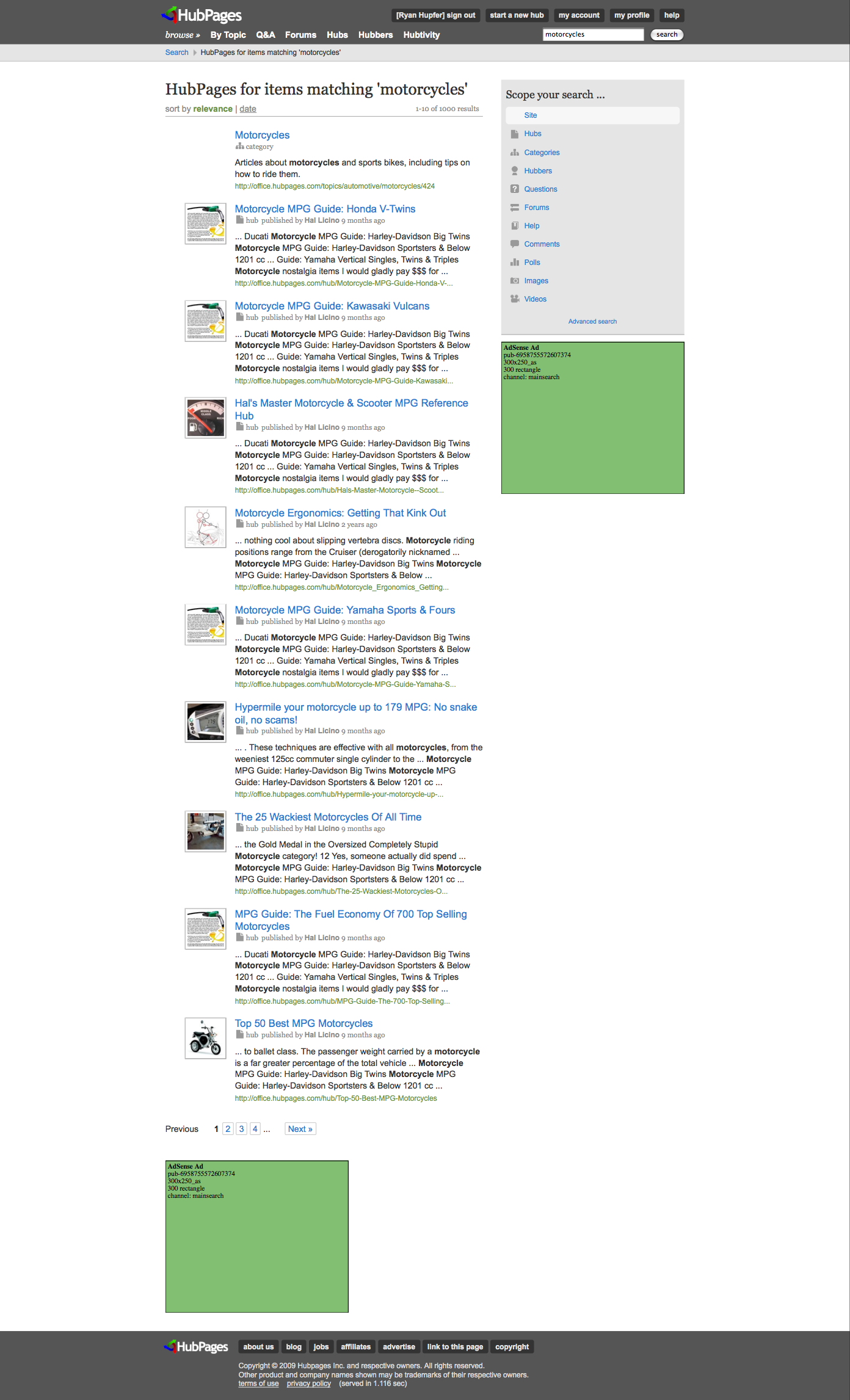 New Category Pages
If you haven't categorized your Hubs yet, now's the time to do it because we're officially rolling out specific pages that showcase the best Hubbers and the best Hubs that are in each category.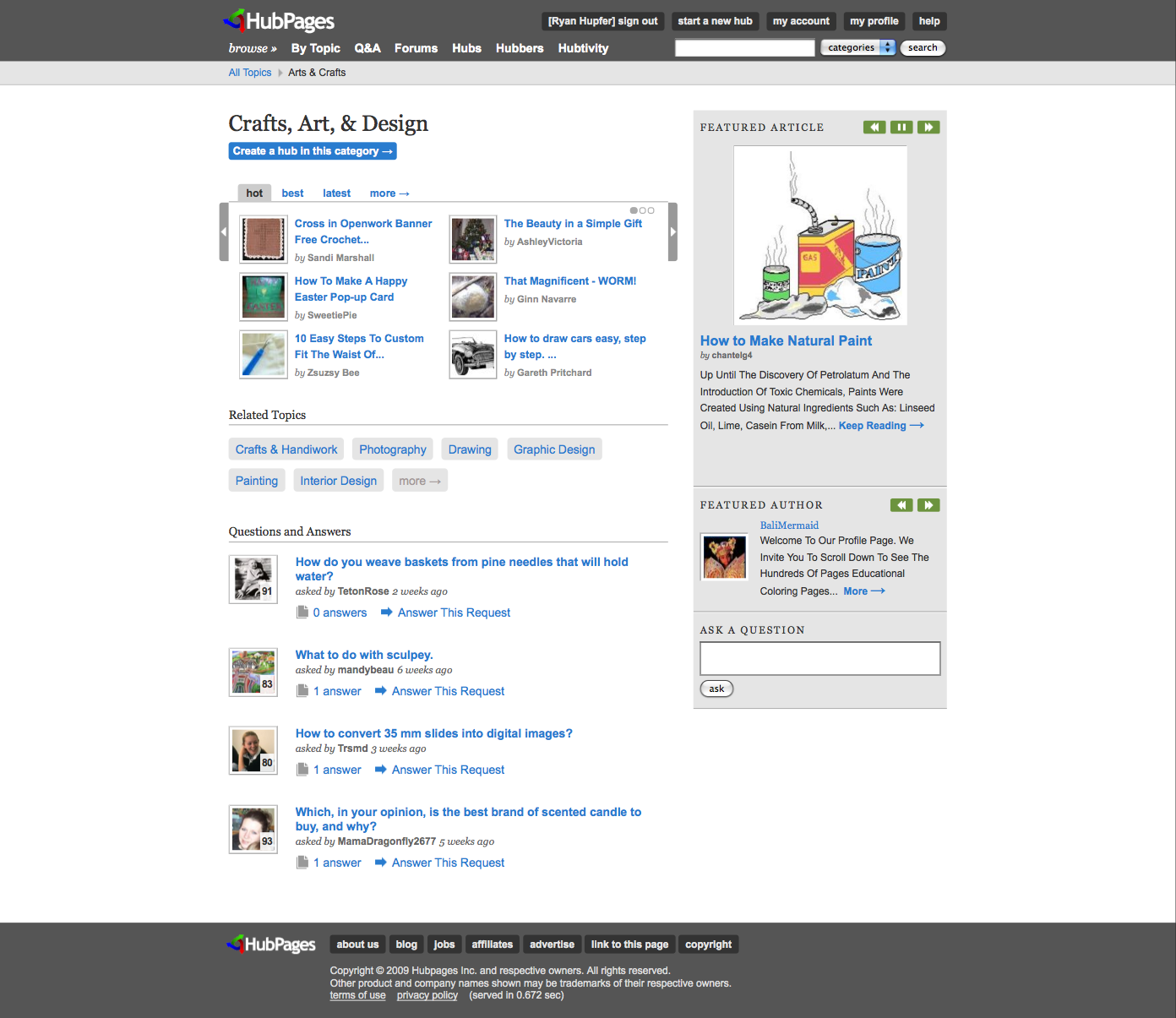 New Forums Design
The forums have gone through a redesign and now display the most active topics throughout all of the forums as well as each of the overall forum sections that you're used to seeing. Also, within each specific forum section there are leader boards that display which Hubbers have been the most active.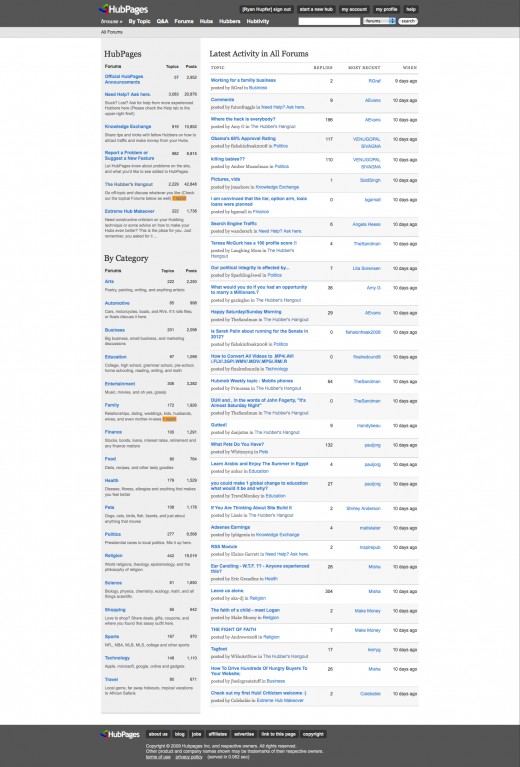 Easy Edit Buttons
One of the new features that has gotten some great feedback is the addition of the quick edit buttons in your My Account screen. These buttons allow you to edit your Hubs without having to view them first. This should be a real time saver for all of you rockstar Hubbers out there (you know who you are).





Question and Answer Section (formerly Requests)
The old Requests section is now labeled Q&A for Question and Answer and although it looks differently, it still works the exact same way that it always has.