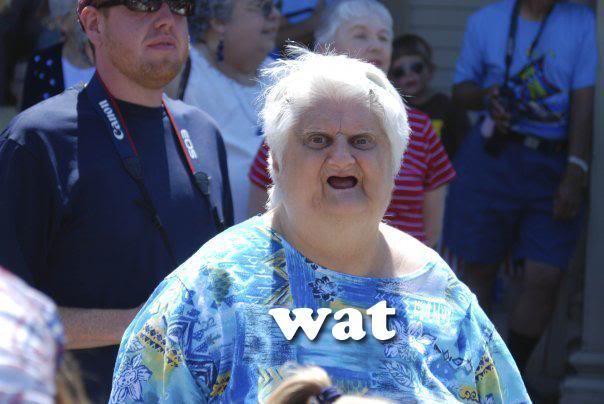 I mean, reading properly and not skim reading? I am pretty sure I researched everything I typed to be a fact about the internet? I mean, your in London. Your countries internet is faster then the standard US. As for "a lot of people are still using dial-up? Umm...3% of the US is using dialup. Thats 9.4 million people - 2.1 million are on AOL dialup. Thats a very small few. I also stated that 3G is fast enough for Hubpages using 1000x500 px images...I thought I did might not have. I made a video myself that shows the image being 1000px wide then scaling for different platforms. Hubpages scales too!



I only refer to increasing screen sizes. Its a fact more and more people are buying 4k+ monitors, its the next technology. In theory, your data probably includes some old CRT monitors too - that doesn't mean you optimize for older tech purposefully.



All artist face this but watermarks protect photos mostly, not all vectors or clean artwork like logos. Its easy enough for anyone to use photoshop to Fill->content aware and remove a watermark. If the design is simple, like a logo, anyone can just redraw the lines over the watermark. I see you like creating fine art, and your really good too!

Your right, Im a student - an older one, but still a student. I get my BFA in Graphic Design at the end of December. One of the field trips I took was to an older students studio. What she does is make "fan art" shirts and products. She made the business a corporation and pushes all copyright laws on major things such as Han Solo from starwars. She had her work DMCA'ed before, almost one out of every 5 designs in fact. What we were taught from our teacher is push the limits and just do what you need to do. If a legal person comes knocking, take it down and try other things. People do this all the time and the most famous designers are the ones stuck in legal battles over products. Theres a reason why we learned about corporations rather then llc's - specifically its because if you piss off the wrong company they can freeze your personal banking accounts etc and make life a living hell. With a corporation, legally a person, your personal accounts are safe during these debacles. Is it wrong to cater to the fanbase of a show you didn't create but a design you made yourself based on it? That up to lawyers and individuals to decide.

3. Yes, I read some long articles about M.2 storage drives and other computer technology. I based my assessment on the "internet average" for time spent on a website. I do not devalue your personal blog experience, but most blogs have "fan bases" that fluently enjoy the similar content. I am just stating any random individual reading any random page. You might have collected great readers and have solid content, but that doesn't mean your not preforming better then the average.

5. I have a 25 inch ultra-wide LG ips monitor I use as my daily driver, a Macbook Pro 2015 $2400 laptop with the radeon 2gb graphics option, a 50 inch 4k television I often game on from my computer, a HTC-Vive for Virtual Reality, a 1920 x 1080 windows tablet, and a samsung note 3 for a cellphone. I live in Massachusetts, and have a family owned cottage in Maine I go to every other week or two during the summer. Your statement would be a correct assumption *if* I wasn't also an avid gamer and content creator.

The 1000x500 images start that size to be resize-able for both the mobile phone in your pocket and the 25 inch ultra wide I use. As a graphic designer who focuses on creating website graphics, book graphics, and marketing materials I understand how the new HTML standard for "responsive" layouts work. You can restrain pixels and keep your blog from shrinking or expanding past a point, thats your option, but it isn't what modern companies are using. In graphic design using even larger then 1000x500 pixel images only improve image quality once shrunken. Determining your niche's and contents general audience is what should drive your design choices. If you write specifically for dial-up users in an article say "Your still on Dial-up in 2017? Reasons to upgrade!" you should probably optimize it for dial-up...and IE 5 standards...