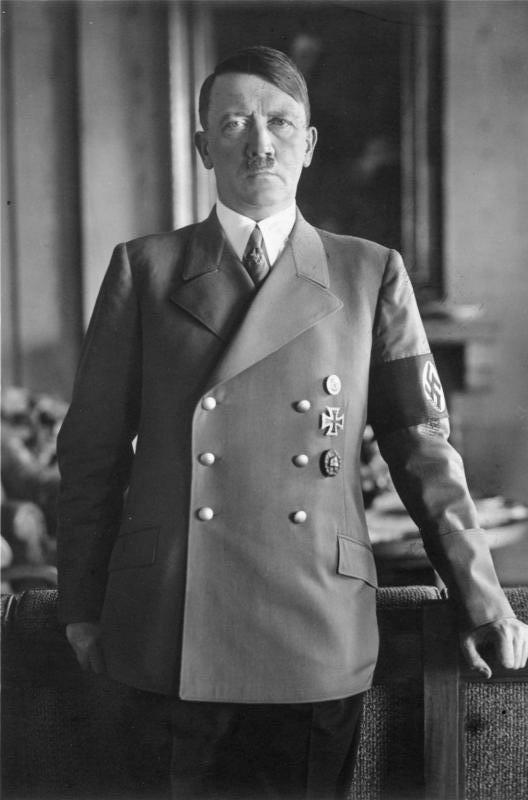 Here I will respond to three of your comments.

1. * sitting in company "diversity and inclusion" seminars, all mandatory, including one called "what white men really think" taught by a black man without a hint of irony, though if someone had a white man teach a class of "what blacks really think", it would be condemned

That is an interesting point that clearly illustrates the myth of reverse racism. Thank you for posting. If someone were to teach a class "what the Indigenous really think", I would not be offended, as I am aware that many white Americans have a distorted view of Indigenous people, and have no idea what we think, nor do they care. And they are as equally disinterested in the perspective of the Black man. What is more offensive to many people of color are national holdidays such as Columbus Day, or Thanksgiving that celebrate murder and genocide. And the lame excuse that "We are simply giving thanks to God for all of our blessings" can't hold one single raindrop. Furthermore, people of color are forced to use money that bears the images of slaveowners and criminals. Indifferent white Americans don't have a problem with that. But it is a very big problem, as well as the statues and monuments across the country that glorify genocide and evil. Considering all of that, please do not be offended that I have no sympathy whatsoever for any white American who might be offended by a class entitled, "what white men really think". If my sensibilities were that frail I would have cashed in my chips many years ago.

2. * sitting in an implicit bias course at work where the female POC inst.ructor talked about how all men are sexist, all whites are racist, all heterosexuals are biased against homosexuals and trans; I asked about the explicit bias in that statement, received a demerit with HR

I am a man, and before that I was a little boy. First of all I beleive you are exaggerating in order to promote your narrative. It is absurd to suggest that any sex or race is so monolithic that we can proclaim all of these think like this, and all of those think like that. This part of your comment would have been more believable if you had said the instructor suggested that "many men" were sexist, or even a majority. Along with being a man I served 6 years in the U.S. Navy. It is no secret that Navy towns like San Diego have always profited from a lucrative sex industry. Prostitution and Pornography were big money makers when I was stationed in San Diego, and I am sure they still are. Men primarily see women serving in two roles:

• as objects of sexual gratification
• as live-in nannies to care for their children

Otherwise, many men have little respect for women. For instance, I remember having a conversation with two older white American men in their 70's at a Tiki Bar where I was doing a show. We were talking about oral sex. I was shocked when one of the men told us how is dearly departed wife had given him so much oral pleasure during their 30+ years of marriage! Of course he did not say it in such a nice manner, but in a vulgar way, as if she were a 20 dollar hooker he had picked up on his way home from work. This is how he spoke to me,(a stranger) and his best friend. This is how he spoke of the woman he claimed to have loved. I felt sorry for the woman, and I was glad that she was free from such an evil and vulgar man. This is a perfect example of why I had many teenage girl friends in high school. Once the word got around that I did not kiss and tell, I soon became very popular, and it was truly a blessing. Yes, I have always been driven by my libido, just like any normal man, but there is no disrespect in performing a natural function. However, there is a great disrespect in publicly revealing the intimate details of a relationship. But this is just one slice of my life. And I have witnessed women being disrespected by men in various ways throughout my life.

I don't have time to challenge all of your comments and so I will end my scathing denouncement of your commentary by exposing the obvious fraud of comment number 3.

3.* employer had a formal policy that they would promote women over men, all ethnicity over white, and that it was ethical to do so over recent white college grads to make up for generations of discrimination that ended before the current incoming new grads were born; AKA, we will discriminate against white men for collective sins, but give no collective credit for things like European whites ending slavery worldwide which was previously a universal institution

It is quite ethical to promote women over men, or other races over whites here in the United States. In fact this needs to be done to a greater degree. The white man in America had over a 400 year head start. And you call it discrimination, but I am more human than human, and so I call it justice, I call it payback, and I call it Karma. The argument about the poor white people being forced to pay for the collective sins of those who preceded them, is at best a lame argument. It is a lame argument because for over 500 years here in America white people have been the beneficiaries of genocide, the theft of an entire continent, and the enslavement of the Indigenous and the African. And your comment about European whites ending the institution of slavery worldwide deserves a place in the Hubpage Forums Hall of Fame! Considering that white Europeans were responsible for the proliferation of slavery, beginning in the 15th century, whatever they may have done to end slavery cannot be seen as an entirely magnanimous gesture. And if what you are saying is true, then we need to recognize the self-serving aspect of what you have claimed. And here is how it goes:

"Oh my! I have committed a great wrong against people of color throughout the world. Now, because I have committed these great sins and defiled the image of God, I will right the many wrongs I have committed. I will go to and fro about the Earth and put an end to the institution of slavery."

This is the facade that is presented to the world. But beneath that wonderful image is the self-serving fact that once a nation has gained supremacy as the result of a 400 year system of Chattel Slavery, it is simply pragmatic to blow up the bridge that took you to the other side, and which enabled you to ascend to the top of the mountain. In this way, no other nation could repeat your formula for success. Thus, white supremacy and the supremacy of the United States is maintained.

I am only half white, and I am here to tell the world that even I have enjoyed an advantage over my Full Blood brothers, as well as the Black Man. I know that white privilege exists simply because even though I have been victimized by racial discrimination, I have also enjoyed a certain degree of white privilege because of my duality. This I cannot deny, because it is only the truth. Because my physical features have been influenced by the European blood, I have always been more accepted by whites than a Full Blood, or a Black Man. Because of this acceptance, more doors have been opened for me. Just as the white man is bound, because there is a little white man living inside of me, I am also bound to denounce this evil. I am bound to help destroy that which has made my life easier, and better, at the expense of the African and the Indigenous.

It is right that the Full Blood and the Black Man should stand in line ahead of me. And this is not because they are weak or unable to rise up on their own. But it is because I am strong enough to suffer the humility of accepting responsibility for this great evil. Recently the son of a great American General, along with other veterans, got down on his knees at Standing Rock and asked the Lakota, and all Indigenous people for their forgiveness. Wesley Clarke Jr. appears to be a very wise man. He has set an example that white America is bound to follow. Only such humility and respect can heal these wounds. Denial can only lead us to oblivion.