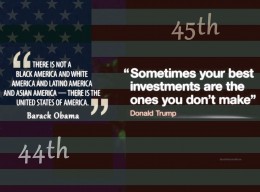 No, why would it be illegal? And why am I or billions more running around all 'free' then?

Political barney—brutal I know. Everyone wants to be correct.

Just think of it as any other argument. Specifically, a time someone tried to get you to change something about yourself. They might have explained how they don't like how you act & that you should change it & reasons. You, however, happen to like yourself just how you are thankyouverymuch! The more they confronted, the more you tuned out, thought of something else, resolved to be more the same than ever before!

Likewise 'freedom of speech' is really only tolerated by people when they hear what they want to hear. But the freedom of speech inside your mind is tolerated by noone except you. & only you (unless you've symptoms of schizophrenia) It's really easy to somehow offend someone, no matter how rational or truthful it is that you speak. But it's easier to become obsessed with the thought of being liked by everyone, or at least not disliked, which might lead to this conformity in expressed opinions, while repressing what one truly thinks/feels.

Obama is now said to feel liberated, in the sense that he can finally say what, and do as, he pleases — without much worry any more over political ramifications. Trump was always a celebrity, who now tweets & phones his praise/insults to fellow politicians, athletes, & media kingpins. But Obama entered & enjoys the celebrity world too. He's comfortable with Jay Z/Beyoncé, reads mean tweets, picks the Sweet 16 on live tv & has reminded that he's the LeBron of the Teleprompter, who doesn't choke under the spotlights. Both see PopCulture+Presidency as a fitting together perfectly. You might think that the formulas that won Trump & Obama's presidential campaigns would be diametrically opposed. Plenty, but not that much. Obama's team presented a collective message, while Trump's team often watched as their candidate went off-message. Obama's calm, measured sentiments resembled the ones voiced by the civil rights movement of the 1960s; Trump cast himself as an underdog squaring up to a greater evil, an approach that seemed akin to the Reagan campaigns of the 80s.

But they're all respectfully elected Presidents.

I've preferred Trump over Hillary from the beginning. Sure, I've ridiculed Trump on twitter just like the rest of you (he had it coming!) but never thought/said he was an evil man. An Idiot often but never as Bad as they say. And Obama was/is a good man, sadly.