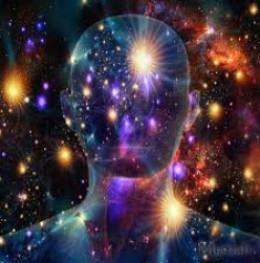 As people are becoming more educated & evolved, they are questioning old religious precepts which are no longer relevant, even outdated in the postmodern 21st century. There is also a marked increase in NONES, people who aren't religiously affiliated. While European countries have a very high percentage of non-religiously affiliated people, the United States of America still have 71% religiously affiliated people. It is also one of the most religious of the industrialized nations. Religion does play a preeminent role in American society w/ religion permeating almost everything, especially politics. As of date, no non-religious, atheistic, nor agnostic person has been elected to political office in the United States.

Although coastal America is less religious, the Midwest & Southern states in America are hotbeds of religiosity, even extreme religiosity. However, in some Asian & African countries, there is a rise in Islam, especially fundamentalist Islam. While some countries are becoming less religious, there are some who are become more religious.

As people become increasingly aware, evolved, & educated, they will become more discerning & analytical thus there will be no more need for religion. Even though, there are religiously affiliated people out there, most are in religions for appearance sake & societal approval, they don't actually take the religion seriously. There are only a minority of diehard religionists. However, in the future, the majority of people won't be religious at all except for a fanatical few on the fringe.

However, becoming less religious doesn't mean abandonment of the belief in God. As people become less religious, some will become more spiritual. There will be an evolvement of spirituality which will exclude religiosity. Humankind will mature to the realization that one can believe, even KNOW God w/o being religious or in a religion. Humankind will see that God is beyond the limited, oppressive, man-made precepts of religion.