Hello everyone. This week's HubMob is very special as it is going to be the last HubMob run by your usual HubMob team. For a variety of personal reasons your HubMob team is in need of taking a break. But before we run our last HubMob we want to let you know that it was a pleasure for the team to work together to create this special weekly event. Thank you to HubPages and to all the HubMobsters who made the weekly HubMob possible.

For our last HubMob we have a very special two-week topic for you, we are challenging you to write your best critique in your favourite areas. Whether it is the latest book you've read, a film you have seen, a hotel, a website, a product or a service; this is the time to sharpen your critic's skills and write a review about those things you loved or hated. And if you don't know where to start, what about a zombie film review. Did you know that May is Zombie appreciation's month?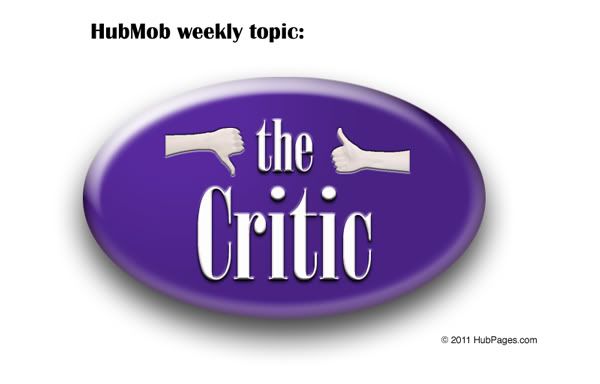 Whatever your chosen topic, remember to write original content and to comply with the latest guidelines for adding ebay and amazon capsules.

To join in this week's HubMob please follow the following instructions:

1) Click here and follow the link to answer this question.
2) Create good quality original content that hasn't been covered before.
3) Add the HubMob graphic created for the topic by wyanjen
4) Add this week's RSS feed to your hub
5) Categorize your hub according to your topic.
6) After you publish your HubMob Hub, come back to the forum and post a link to your hub with a brief description of what you wrote about and why.


Let's make our last HubMob an event to remember.