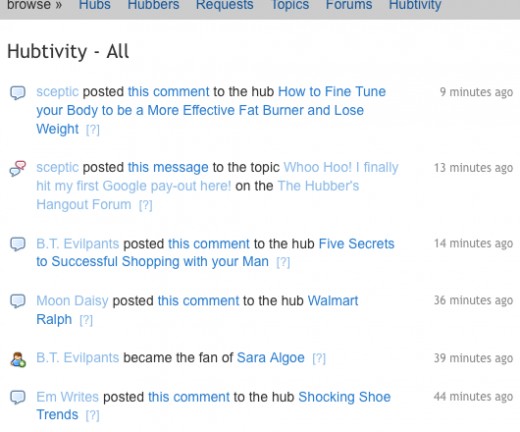 After seeing Hubbers announce certain milestones such as view numbers, first $100 payouts and HubPages anniversaries I thought that it would be really cool to create a more automated and easily broadcast way to let other Hubbers know these milestones by sending them through the Hubtivity.

I am creating a first draft list of milestones that would be great to let other Hubbers know about, but I wanted to get each of your thoughts on what you'd like to get notified about as well.

Here are a few milestones that I have come up with so far and these are by no means a complete list. Please add your own additions to this list when you get a chance to think about it and we'll see if we can get it officially added to the list.

Here's the list of milestones so far:

- First $100 payout from Google (this may or may not be anonymous)
- HubPages year anniversaries
- Certain view-level milestones (5,000 - 25,000 - 50,000 - 100,000 - 500,000 - 1,000,00)
- Hub milestones (10, 25, 50, 100, 200, etc. Hubs published with a minimal average HubScore)
- Number of Requests answered?

These are this first ones off the top of my head - please pitch in with any other ideas that you may have. I'm looking forward to seeing what you come up with and thanks for helping out!