Maybe if you turn them into jewelry that can be used with lots of face piercings you won't look like June Cleaver and Carolyn Applebee (Lucy Ricardo's "friend"). Other than that - be careful (and stay away from light-blue, wool, suits).



I'm not just just back-peddling now that I'm realizing how many have/like pearls, but I think bracelets and earrings are a very different thing than those single-strand numbers matronly, white-bubble-haired, ladies were around their necks.

See this?......




and this...




and this...




and this...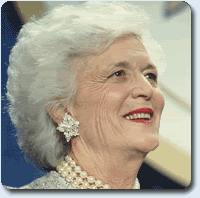 and then this.... (obviously, I'm not in the mood to do any real work tonight

) Anyway....





I don't know, SomewayOuttahere..... Bracelet or not, be VERY VERY careful.