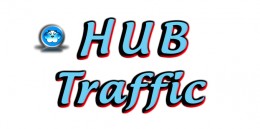 Your hubs must be the best in every way shape and form you can think of, that means high quality content, the best usage of keywords, grammar should be on point, visual quality with images and videos should be relevant as ever, like products, refined topics grouping, writing great summaries, usage of relevant capsules, originality of video making, and there's loads more.

This all equates to good SEO, and you should think about positioning your content to appeal to your readers as well, to get the best chances of high traffic to a single or multiple hubs.

Like your hubtivity for instance, which is a users overall hubpages activity, leaving comments, posting forum messages, asking and answering Q&A questions, your sharing factors using share buttons to help other hubbers also counts, and even the social factors count like how long people are actually remaining on your hubs, and how much they're sharing your hubs elsewhere on social networks etc....

Its a huge algorithm that makes all the calculations, and walla the good ole hubpages score is crunched out. There's also individual hub scores that factor into the equation of your overall hubber score.

Time is the key though, for those hubbers who truly seek to take a commanding lead in the hubpages community here, & surely when it comes to scoring high hubber scores. Those with the highest hubber scores are actually all competing statistically with one another, and the competition is feverish.

I have yet to hit 100 but I did hit 98 many times though, and it felt good, lol. Hub traffic weighs heavy on the up and down swings of a users score, as well as if you do wrong things here like aimlessly following people, without being sincere just to boost the number of followers, and yup the system detects everything we do here, so there's no gaming the hubpages system.

Good Question, and Good Luck!