Most oldest children feel that way. They hate being the oldest because they were inundated w/responsibilities proverbially from the time they can walk & talk. Also it depends upon the family size of the oldest child. Oldest children from smaller families(1-2 siblings) have it easy. They are the glamorous oldest child- the confidante, the cool hip sibling, & other cool authoritative roles. They are placed in more authoritative/advisory roles. They also have the power & privilege of being oldest children. Even though they are in authoritative roles, they still have a normative childhood & adolescence. They still receive parental attention & love. They aren't discarded nor cast aside by their parents. Also, they aren't expected to parent/raise their siblings as there is a parental span of control as the parent to child ratio is either equal or higher.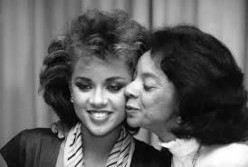 In medium families(3 siblings), oldest children are placed somewhat in a more guardian role. Although they have more responsibility than oldest children in smaller families, they aren't pressed into becoming the parents of the family. Oldest children in medium families still have a semblance of a childhood & adolescence for the most part. Parents still have an active role in parenting their children although more attention to geared to the younger/youngest children, the middle & oldest children aren't cast aside nor overlooked. Also, there is a great child-parent ratio than there is smaller families.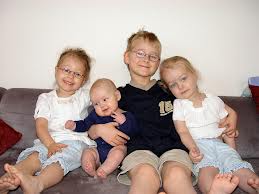 Now, in medium large(4 siblings) & large/very large(5 or more siblings), the familial territory for oldest children is very perilous indeed. These oldest children are inundated with massive responsibilities. There is nothing glamorous nor cool about being the oldest sibling in medium large, large, & very large families. Such oldest children are put upon by their parents & younger siblings. Think of Cinderella for that is the life of typical oldest children in medium large to very large families. These oldest children are oftentimes adults in childhood. Since the parents are little involved in the lives of their children, the bulk of parenting duties are relegated to the oldest children. Also, because there is little or no span of parental control as the parents are woefully outnumbered by their children, oldest/older children are pressed to be parents. One can say that oldest/older children(depending upon the large family size) are the ACTUAL parents in the family. Many oldest children in medium large to very large families have to forfeit their childhood & adolescence to become parents to their siblings. It is said that the childhoods & adolescence of oldest children in medium large to very large families are analogous to a winter solstice. Oldest children in medium large to very large families are inculcated to put themselves, their wishes, goals, & needs last. They are even told that it is selfish to want things for themselves. They are the ones who are discarded & cast aside until they are pressed into service for their parents & younger siblings. Oldest children in medium large to very large families are parentified.