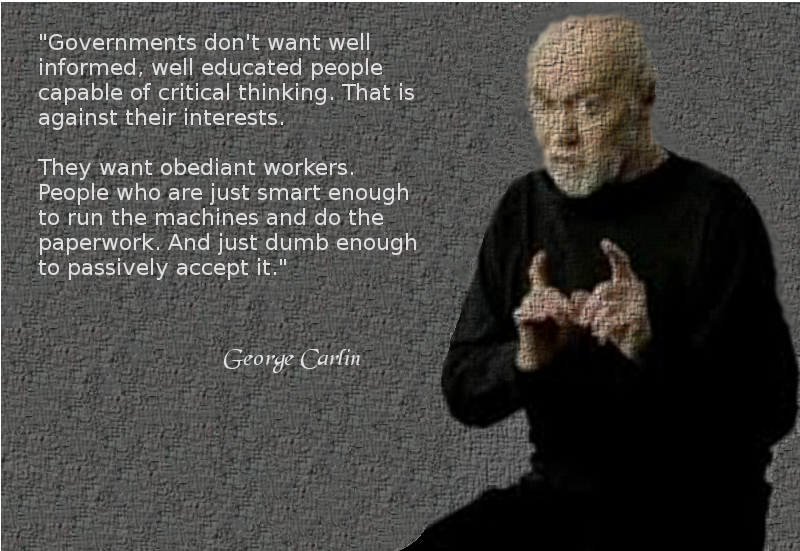 If you choose to waste your life in selfish pursuits, support the status quo, or accept perpetual servitude, that is your business. But I can assure you that you know nothing of my business, my purpose, or my destiny, as your commentary bears witness.

First of all, the term "victim" has been perverted by racists in order to discourage any criticism of systemic racism, or America in general. Many of you have either been fooled by this tactic or purposely use it as a weapon. Whether I am a victim or not, I do not think in such terms. I think of truth, and of freedom from oppression. Martin Luther King , Malcolm X, Medger Evers, John Brown, and millions of others fought this evil system and died because of it. Goyathlay (Geronimo) and many great native leaders also fought and suffered as a result of Manifest Destiny. And if you consider the definition of "victim" then they all fit the definition. Except for Goyathlay and John Brown, all of the men I mentioned were not only victims of systemic racism, but also murder victims. But nevertheless, they were all great and courageous men.

The word "victim", is properly defined as follows:

A. a person harmed, injured, or killed as a result of a crime, accident, or other event or action. B. a person who is tricked or duped.

As you can see, the definition reveals that "victim" is not synonymous with"weakness" as you and others seek to imply. It is simply a state of being. What fool can suggest that a dead man will ever cease to be a victim of terrorism? What idiot believes that a man who lost his legs in a car accident will ever cease to be the victim of an MVC? Once a victim, always a victim. Even a slave who frees himself will forever remain a victim of slavery. It is irrelevant whether or not we overcome a particular injurious event emotionally or physically, as these have nothing to do with the definition. Only when the definition is perverted and weaponzied does it suggest a flaw of character.

This perversion exists for a very good reason: If a man is duped into believing he is free, and that he is "not" a victim, when he most assuredly is, then he will not stand against his oppressor. On the contrary, as witnessed here with the apologist for capitalist oppression and tyranny, he will celebrate his oppression and embrace his oppressor. This pathetic and sickening display of mind control is acted out every 4th of July across the United States. Any educated man with at least half of a testicle will admit this to be true. George Carlin, a white man, and a very intelligent and gifted entertainer, was outspoken on this issue, as you can tell from the meme.

Many of you who post here are white and over the age of 55, and you grew up in the imaginary world of Ozzie and Harriet. That world never existed. And so, I and millions of others who are wide awake are in the process of de-programming the populace. We do not need weapons of mass destruction to dismantle a lie, a fiction, an American Dream. All that is required is courage, a relentless persistence, and the ability to educate ourselves and others. Once a majority have been educated and can clearly see the yoke of oppression hanging about their necks, they will cast off the yoke, and this evil system will fall down of it's own accord, as it will no longer have the popular support of the people. But for as long as the government can keep the people singing patriotic songs, and celebrating death, genocide, and tyranny, then all working class Americans will remain in bondage.

I will not be folded back into the dust knowing that I said nothing; knowing that I did nothing; knowing that I was just another slothful coward; spending his days masturbating while collecting his acorns and counting his money. The word "victim" as it has been used against me can be seen as nothing but a strawman, as it clearly does not fit the definition. This word has been used as a distraction to create a fiction, and to question the strength of my character.

Furthermore, my brief description of how the artist must work and struggle has absolutely nothing to do with a so-called "victim mentality". Once again we see a strawman, and a perversion of the definition. No man forced me to be an artist, or "made" me an artist. It is only God who made me what I am, for better or worse, and I gladly accept the gift of Sound and Vision that has been bestowed upon me. Without art, I would have no purpose, or reason for living. When I speak of the hardships that accompany such a lifestyle, I am only speaking less than half of the truth, as there are even more benefits. In other words , I am not a victim of God and Art. Yes, everyone has moments when they second guess the path they have chosen in life. But such second guessing has nothing to do with a victim mentality. It is simply part of the human condition.The vitriol and hate directed at me here only elevates, and makes me stronger.