Do you know Nostramadus? He a French psychic who lived in the 15th century. All of his predictions became true including the death of Princess Dianna, the leadership of Hitler, and New York's terrorist attack.

Here are some of his predictions for the year 2021.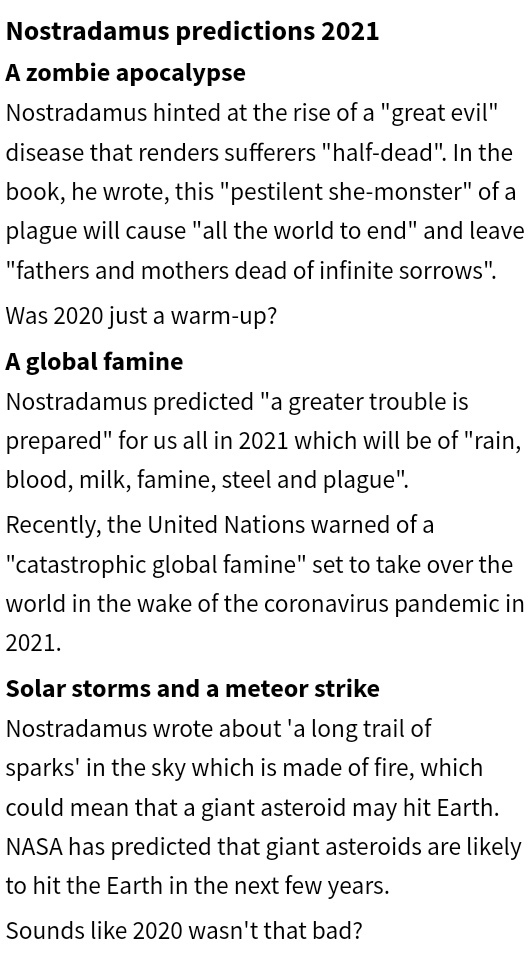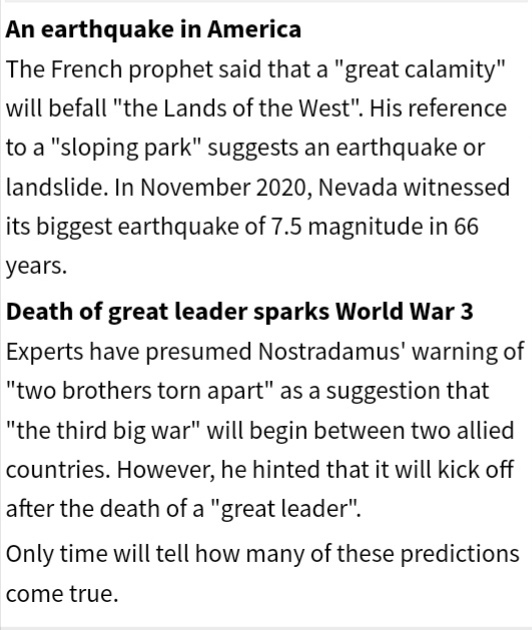 The meteor collision and World war 3 are likely to happen.

1. Meteor collision - According to NASA, an asteroid is getting closer to the earth and there is a big chance that it will collide on the planet in 2029. We don't know if NASA's calculation was wrong and it would happen this year, not 2029. Even it would collide in 2029, it will still happen.

2. WW3 - Many countries are claiming their territories in the Western Pacific, including Korea, Japan, China, Philippines, Vietnam, Malaysia, Taiwan, and Brunei. There are many warships in the region, there are also many warships from France, Australia, the USA, the UK. They are arguing but want a peaceful solution for it. However, China is very aggressive and has passed a law that allows its soldiers to shoot the ships, boats, planes, and warships of the other countries that enter the territories that it claims. If Chinese soldiers shoot one of them. It can lead to war. What if these countries revenge and would kill the Chinese leader? China is allied with North Korea and Russia.

I believe more in the predictions of Nostrumadus than that cartoon.