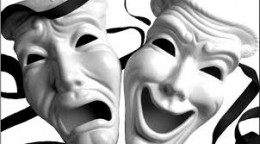 It all depends. For affluent children, childhood is indeed the best stage of life. Such children grow up in comfort and have the best of opportunities. They have a childhood which they can travel and participate in cultural and intellectual activities. They have more that just the rudiments, they are in an environment where they can thrive and be at their best. Their parents have the means in which they can be loved and nurtured as their parents do not have socioeconomic worries which preclude them from being loving, nurturing, and caring parents.

For poor children, childhood is highly tenuous, if not precarious. Their environment is unstable because they do not know where their next meal will came from, if bills are going to be paid, or even if they will have a roof over their heads. Their environments are stressful to say the least. Many of them will have to assume adult responsibilities early because of their parents' impoverished conditions. Poor children do not have a childhood in the strictest sense. They are adults early and must be because that is required of them by their parents. Poor children oftentimes have to work in childhood to supplement familial income or to get the things that other children have.

For children who grow up in stable and loving homes, childhood can be the best stage of life. Such children have the support to enable them to feel worthwhile. They also feel that they have a psychological anchor in their parents and the other caring adults who surround them. Conversely, childhood can be quite hellish on children in unstable and unloving, even abusive homes. Such children have no bases for security and must develop a tough, outer armor in order to survive their harsh environment. To them, childhood is quite an arduous, uphill process of survival.

For children who grew up with parents who valued and encouraged their individuality and independence, childhood can be a wonderful time of life. They are viewed by their parents as humans and are accorded the utmost respect to develop and flourish as independent people. They are allowed to explore and make mistakes. They are allowed a familial voice and a sense of power and ownership over their young lives. For those reared in authoritarian homes, childhood is a time of powerlessness. They have no voice nor say as to how they should feel, be, or act. They are subjected to their parents' rules and dictates. Many of them see adulthood as a time for freedom.