Hello Hubbers, ready for a second week of personal finances? Last week we managed more than 60 hubs to help readers get out of debt. This week we are going deeper and we are going to be writing about financial planning.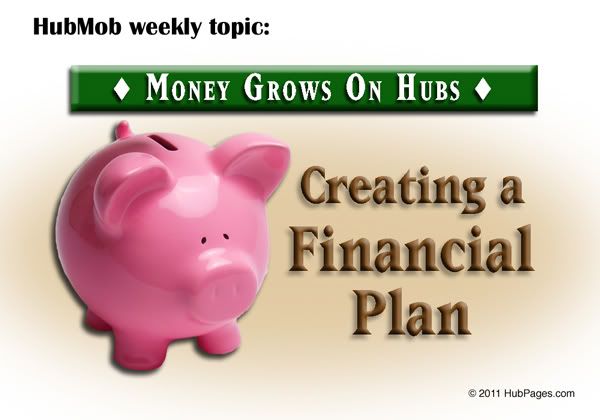 If you are also taking part in this month's "Money grows on Hubs" contest, the scheduled bonus topics for this week will be:

Monday, January 10th: Financial Planning Basics
Tuesday, January 11th: Investing Basics
Wednesday, January 12th: Saving for a Wedding
Thursday, January 13th: Saving for a Car
Friday, January 14th: Saving for Retirement
Saturday, January 15th: Saving for College
Sunday, January 16th: Saving for a House





Remember your hub can be a HubMob and a Contest hub at the same time.
To enter your hub in this week's contest you only need to publish a relevant hub on the topic and categorize it under personal finances.
To enter your Hub in the HubMob please follow the instructions below.

1. START YOUR HUB CLICKING THIS LINK. Choose the "Answer this Question" green button. Choose the MAKE A HUB ABOUT IT option.

2. Include the HubMob RSS Feed in your hub: http://hubpages.com/question/97437/hubm … ew&rss
For more information on how to add the RSS feed to your hub you can click here

4. Add the New HubMob graphic http://i665.photobucket.com/albums/vv19 … R-2011.jpg or this week's HubMob graphic http://i665.photobucket.com/albums/vv19 … l-plan.jpg to your hub so that everyone who reads it will know that it is part of the official HubMob topic of the week

5. Categorize: Please make sure you categorize your hub according to your chosen topic.

6. After you publish your Hub, come back to the forum and post a link to your hub with a brief description of what you wrote about and why.