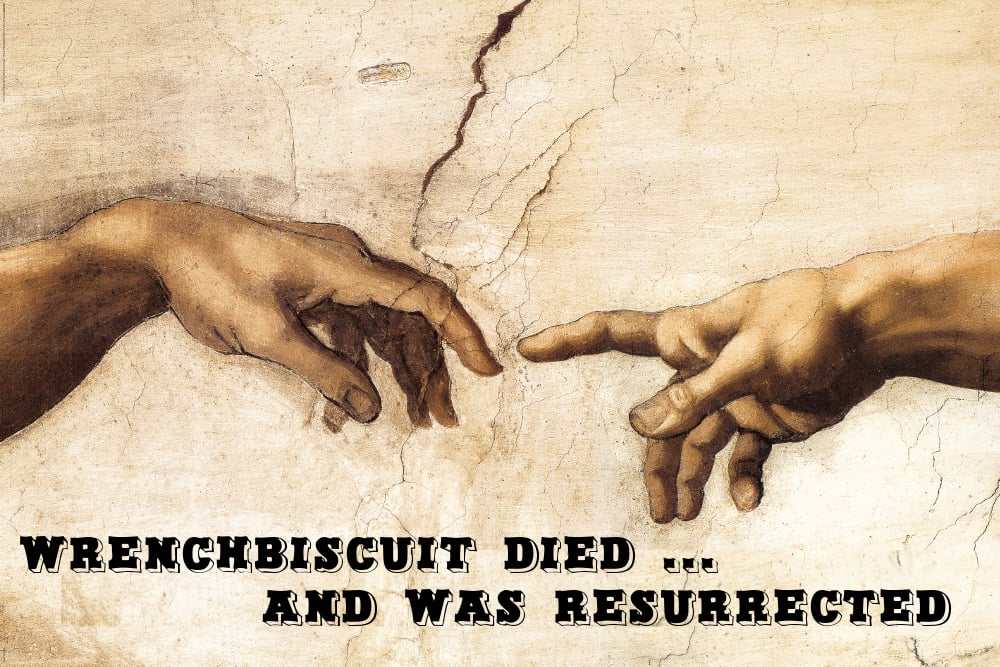 wrenchBiscuit: Back To School Days

Apparently you would like me to take you to school. So let us proceed! I have not called you any names, so please, put your strawman back in the corner. Your assumptions make a very weak argument. But let me remind of one of your previous posts. And here, there can be no misunderstanding. You comented:

"...I would have thought that someone as intelligent as yourself (or so you keep telling us - and remember just because you keep saying it doesn't make it so ...)

Call it what you like: slander, ridicule, derision; by anyone's playbook you singled me out for the sole purpose of slinging mud in my direction. Anyone would find such a remark demeaning, as it is an attempt to cast someone in a negative light; that someone being me. To the best of my knowledge I have never singled you out, but those days are over. Welcome to my world!

Many of you are quick to make a disparaging remark, but you are even quicker to cry foul when the tables are turned. Many people are against homosexuality because they feel that it goes agaisnt the natural order, or that it is against their religion. And so, whether right or wrong, they have a tangible reason. Overall, they feel that homosexuality is "bad".

In your case, it appears that you have decided that a very sexy and intelligent man, a man like Ronnie wrenchBiscuit, has no right to show pride in himself, or to speak of his intelligence, his talent, and his good looks. But on the otherhand, based on your previous commentary, I am led to believe that you are accepting of "gay pride", and of people "coming out" about their homosexual lifestyles. But there are many who are offended by homosexual parades, and images of homosexual men and women holding hands on Hubpages, Facebook, the silver screen, and in public places

And now, I see that you are no different than those who would deny the homosexual; those who would deny homosexual men and women the right to publicly express pride in themselves. You have decided that I am a "bad" person for having self-confidence, of being proud of myself, and for speaking of it publicly. However, I am thankful for the many blessings that God has bestowed upon me, and so I stand upon a mountain and shout it to the world. But when I do, you come quckily throwing stones. You want me to be ashamed of who I am, and of how I feel. And so you take the pride I have in myself, drag it through the mud, and then hold it up to world as if to say,"Ronnie wrenchBiscuit, you are a nothing, you are a nobody, and you are just a fool who has deluded yourself. And the armies that appear to stand before you are only windmills".

Yes, you and others here who stand in defense of the homosexual man and woman, and who champion the homosexual's right to be loud, to be proud, and to be openly gay, have not hesitated to amuse yourselves at my expense. And there are several words that can be used to describe those who walk down a one way street, saying one thing while doing another. But I will let you decide which one to choose.